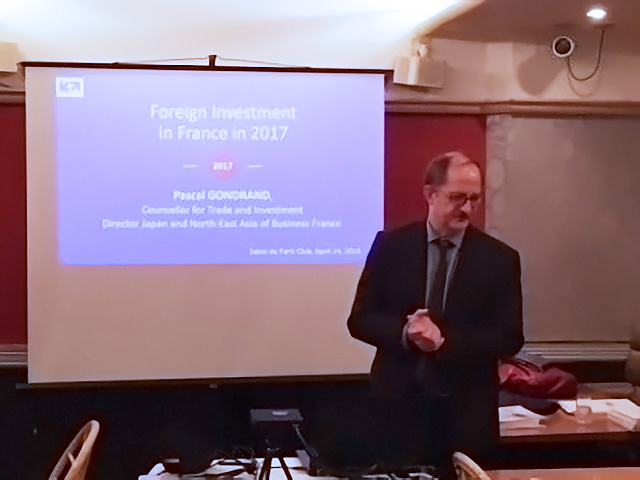 Mr Gondrand' s presentation was a big success in transmitting attractiveness of France as a foreign direct investment destination. The presentation covered the following contents:
Role and missions of Business France
Overview of Foreign Investment in France
Factors of Attractiveness
The Perception of France
The Path of Reforms in France
Japanese Investments in France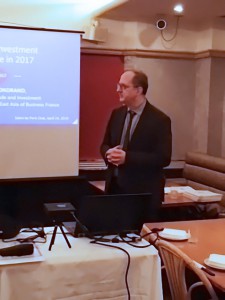 Business France has 620 employees in France and 900 in global. They work on export from France, foreign direct investment (FDI) in France and promoting France's investment attractiveness. Japan is the 11th biggest investor in France and the biggest among its Asian competitors. 84% of foreign decision-makers think that France's industrial base represents an asset over other countries according to Kantor Public, a research institution. Since the Macron administration started, labour market reform has been progressing. Corporate tax will be reduced to 25% by 2022. As for the Franco-Japanese relationships, France is the first destination in the Euro Zone for Japanese investors: 490 investors, 74,000 employees. France is the third biggest investor country in Japan: around 420 subsidiaries, 70,000 employees. Videos on Japanese top management message included Canon, Fujitsu and Toyota Tsusho. The future prediction on FDI to France is therefore very positive.